LINE THE STREETS AT 6:30 P.M. on May 18, 2023!
Join us again this year in welcoming the Wounded Warriors as their buses are escorted by local law enforcement through HKA TEXAS!
Coordinate locations in your communities. – The motorcade will travel on West Lake Houston Parkway from the beltway though Summerwood, past the entrances of Lakeshore, The Groves, Atascocita High School on Will Clayton Parkway, through Eagle Spring, Atasca Woods, Clayton's Corner, Atascocita Forest, and Woodlands Pines on their way to a Special Warrior's Dinner at the Humble Civic Center before proceeding to Warriors Weekend!
Bring a lawn chair, posters and American flags to wave as these wounded men and women pass through our neighborhoods to let them know that Texans love and appreciate their sacrifice and service.

Buses will stop momentarily where there are large amounts of folks.
6:00 pm – Buses depart from hotel located at Bush Intercontinental Airport.
6:15-6:45 pm – Buses will proceed slowly northbound on West Lake Houston Parkway from Beltway 8.
The Warriors will travel northbound then turn onto Will Clayton Parkway and travel westbound toward the Humble Civic Center located at 8233 Will Clayton Parkway.
7:00 pm – Heroes parking lot welcome at Civic Center

Main entrance of Civic Center

.
Wounded Warriors will exit their buses around 7:00 pm.
Dinner (Entrance is restricted to Warriors and accompanying staff only)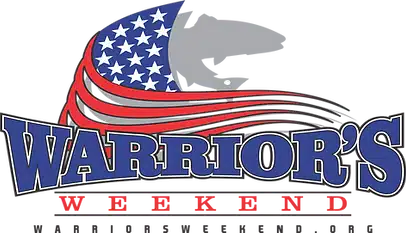 For 17 years, Warrior's Weekend has been assisting combat wounded veterans with a relaxing water therapy weekend in Port O'Connor, Texas. The weekend is filled with a good ole South Texas Welcome with all the surrounding towns waiving on the streets, shutting down highways, waiving big flags and showing appreciation for what we all hold dear – OUR FREEDOM!
https://www.warriorsweekend.org/
2015 Wounded Warriors Motorcade through Humble and Atascocita, Texas
2023 Wounded Warriors Motorcade passing by Atascocita High School