Bibo's Bistro & Bar (250 Assay St., Houston, TX 77044) – Keeping a 25% capacity seating limit inside and outside dining patio starting Friday, May 1. Bibo's Bistro is open Monday – Saturday, 12 pm – 8 pm for table service and will continue to honor promotions, provide to-go and curbside pick up.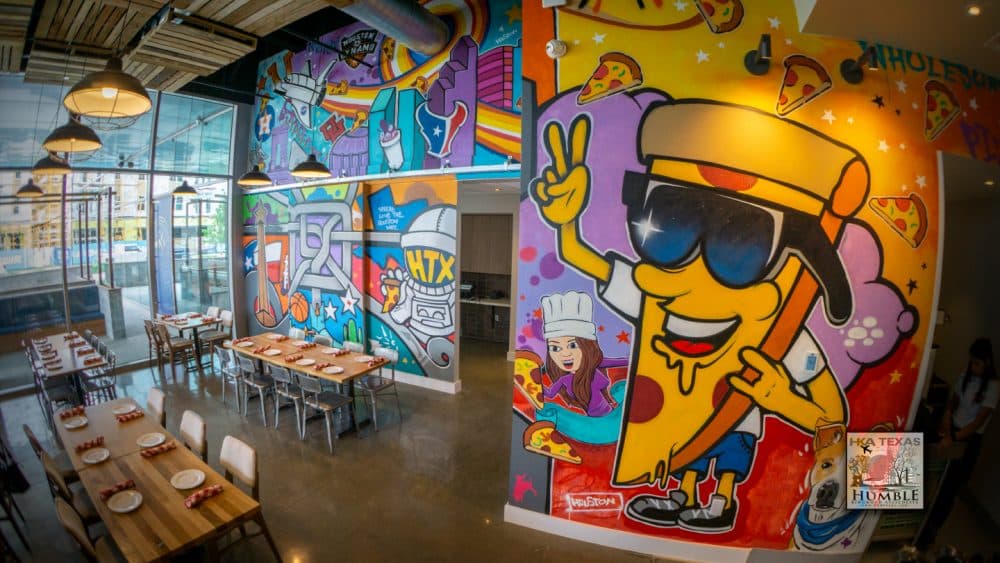 Wholesome Pies (250 Assay St., Houston, TX 77044) – Will open to 25% capacity starting Friday May 1. Wholesome Pies is open Tuesday – Saturday, 11am-8pm. Promotions, to-go and curbside pickup options will continue to be available.
Upcoming Cinco de Mayo promotion includes: $3 margaritas and $10 Mexican Pies all day Tuesday (5/5).