Teresa Guzman and Isaac Rodriguez worked together at Hasta La Pasta in Atascocita for many years.  After Hasta La Past closed in 2014, Teresa and Isaac along with the chefs who worked together at Hasta La Pasta opened the original Marsalas Italian Grill in Huffman, Texas on June 2, 2015.
The new restaurant concept was a success. Three years later Marsalas Italian Grill has now opened a second location in Atascocita, Texas.
The Atascocita location is at 5324 Atascocita Road at Timber Forest Drive. (see map below)
We stopped in for a quick bite before the grand opening.  The food is as consistently good as it is in Huffman, the menu remains simple to understand, and the prices are hard to beat.
Stuffed Mushrooms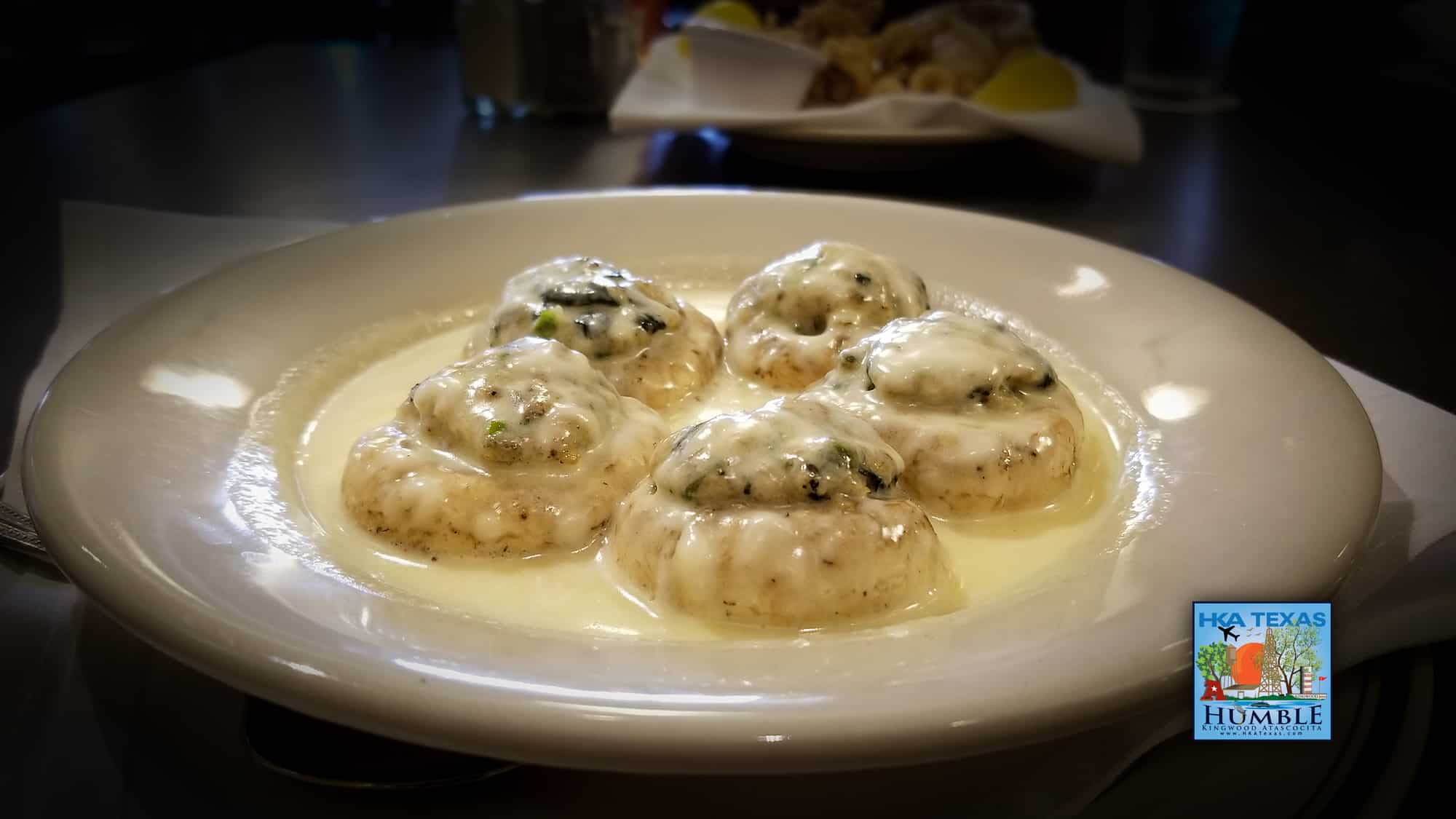 Calamari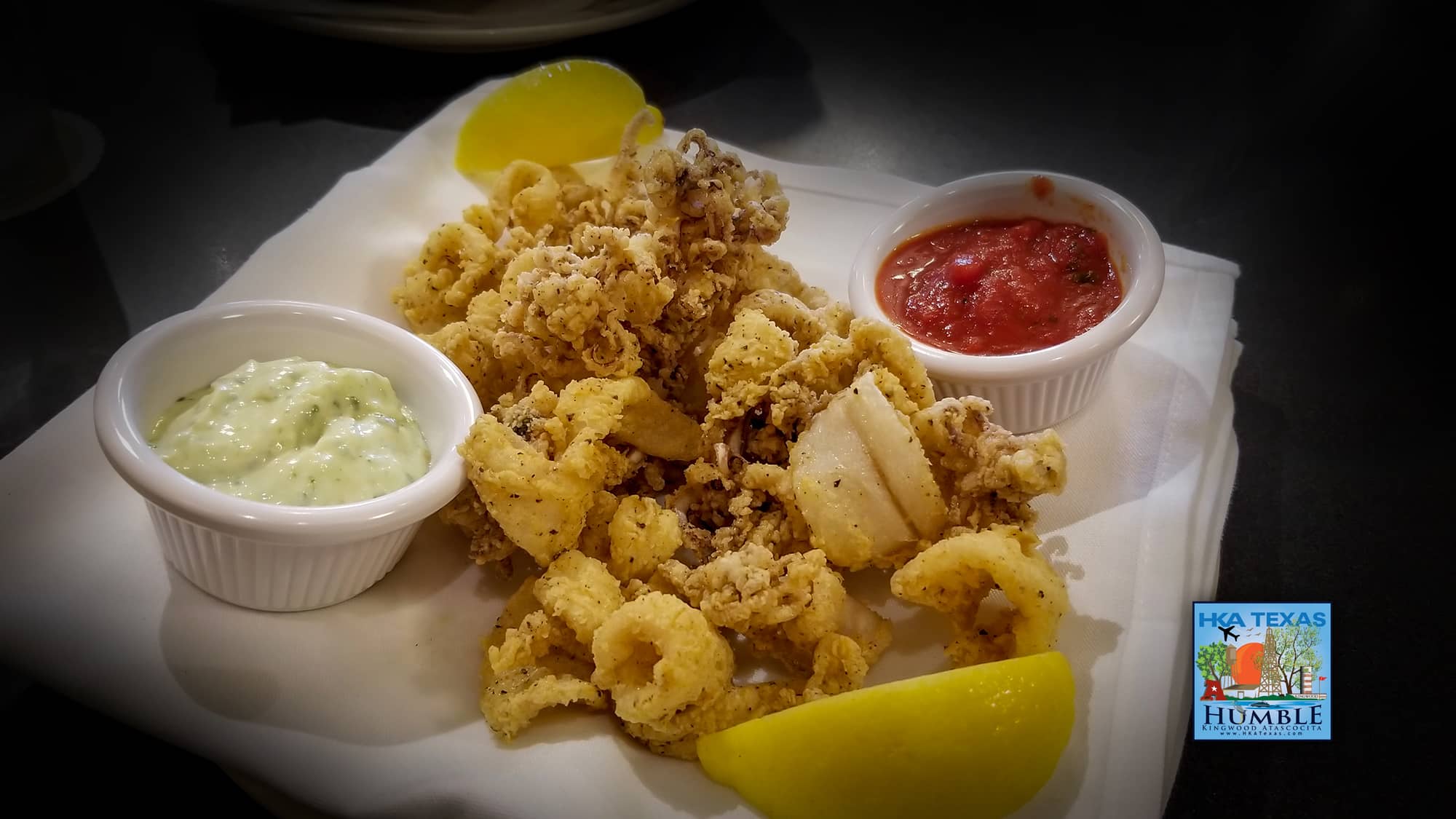 Show this for $7.00 OFF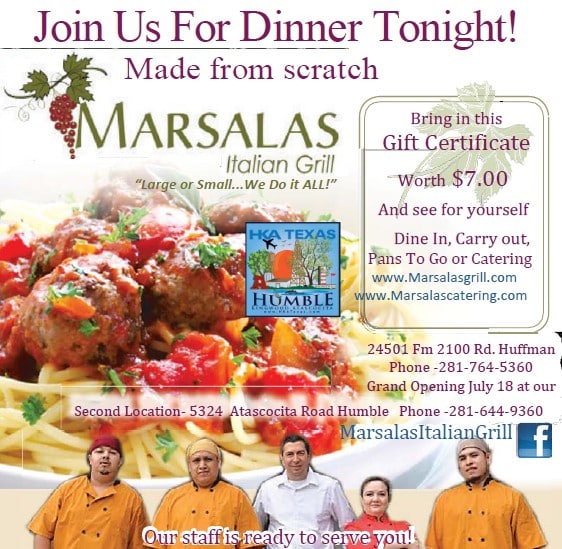 Chicken Florentine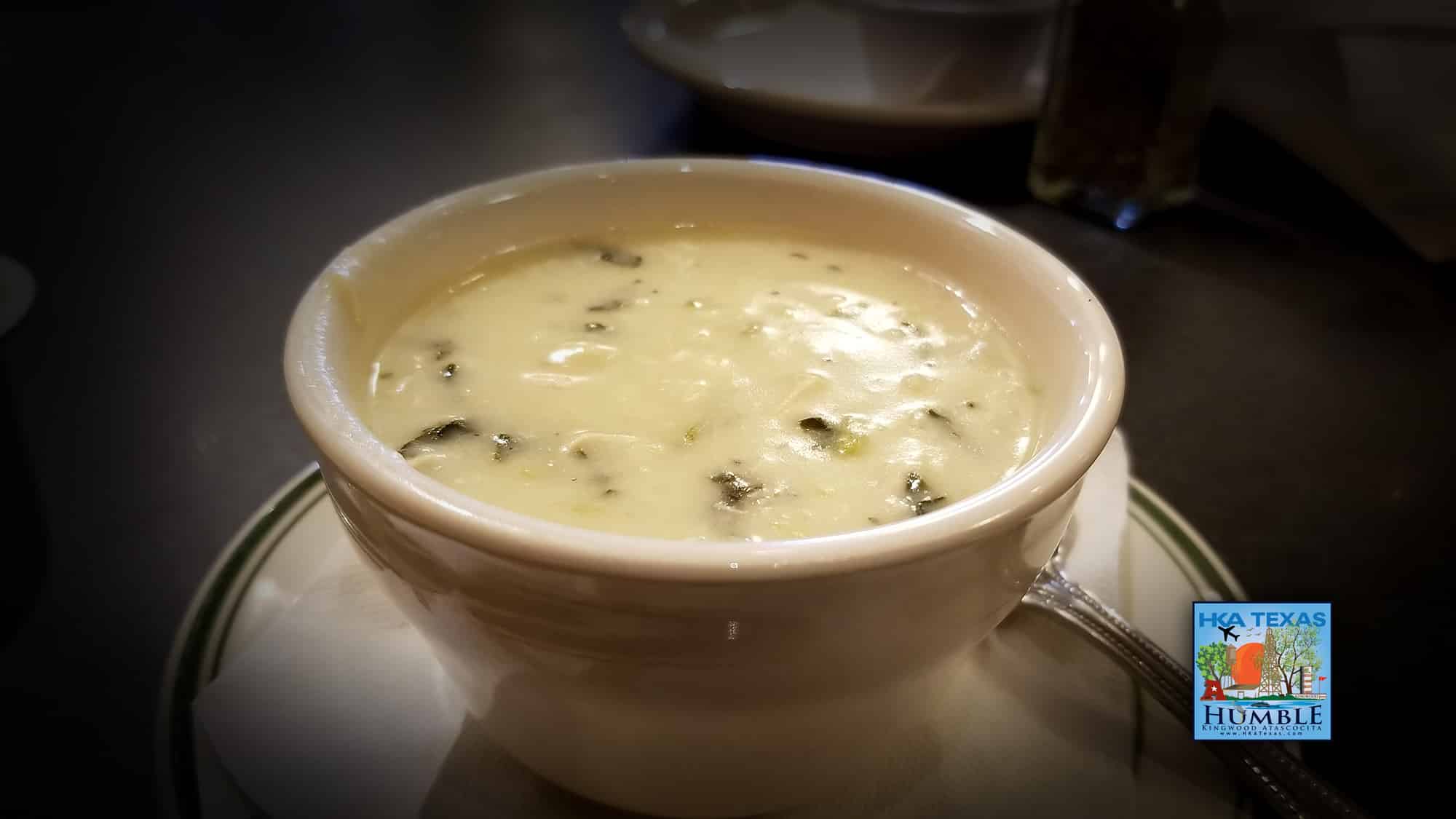 House Salad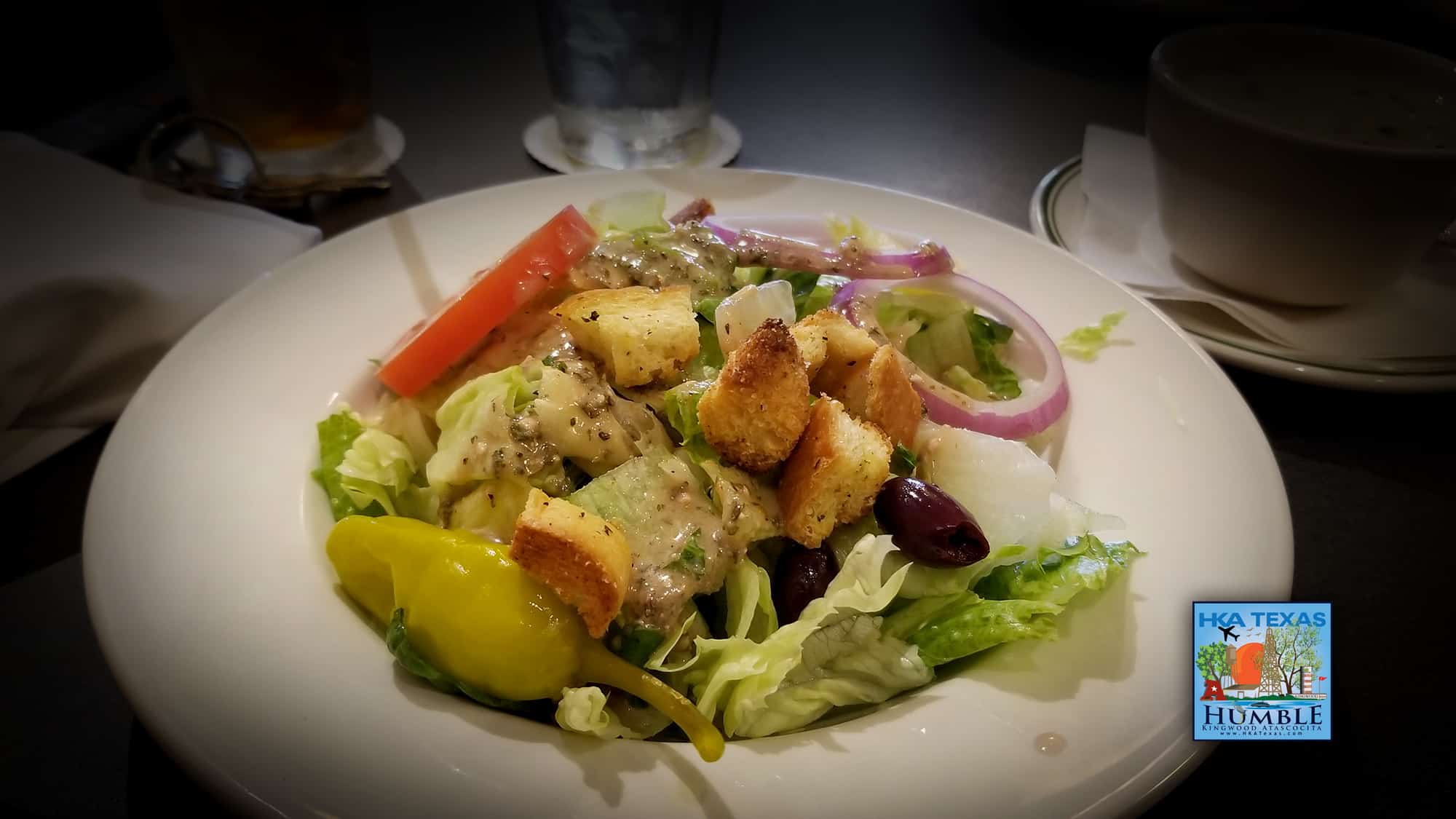 Lasagna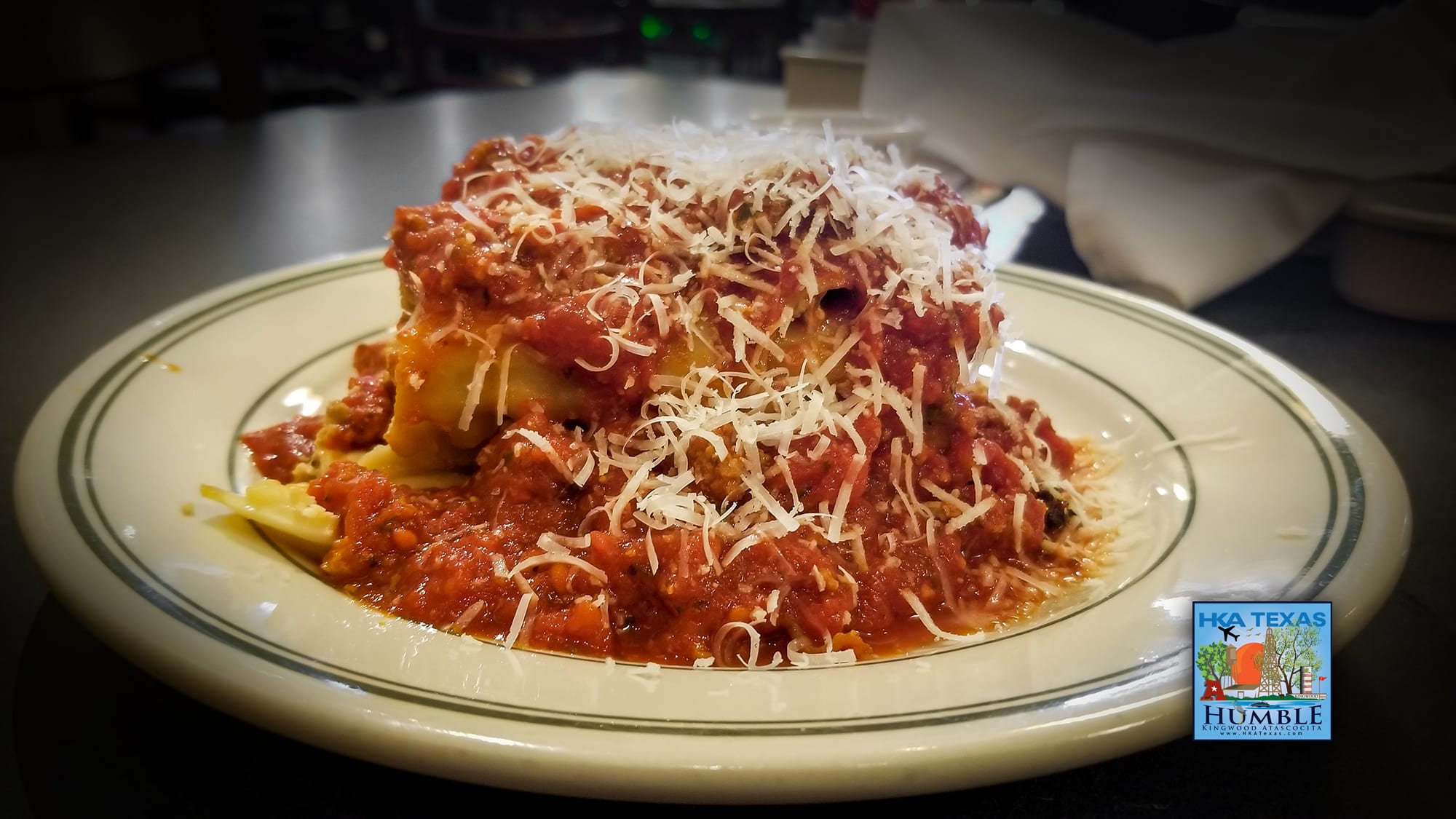 Chicken Parmesan (with jalapeno cream sauce)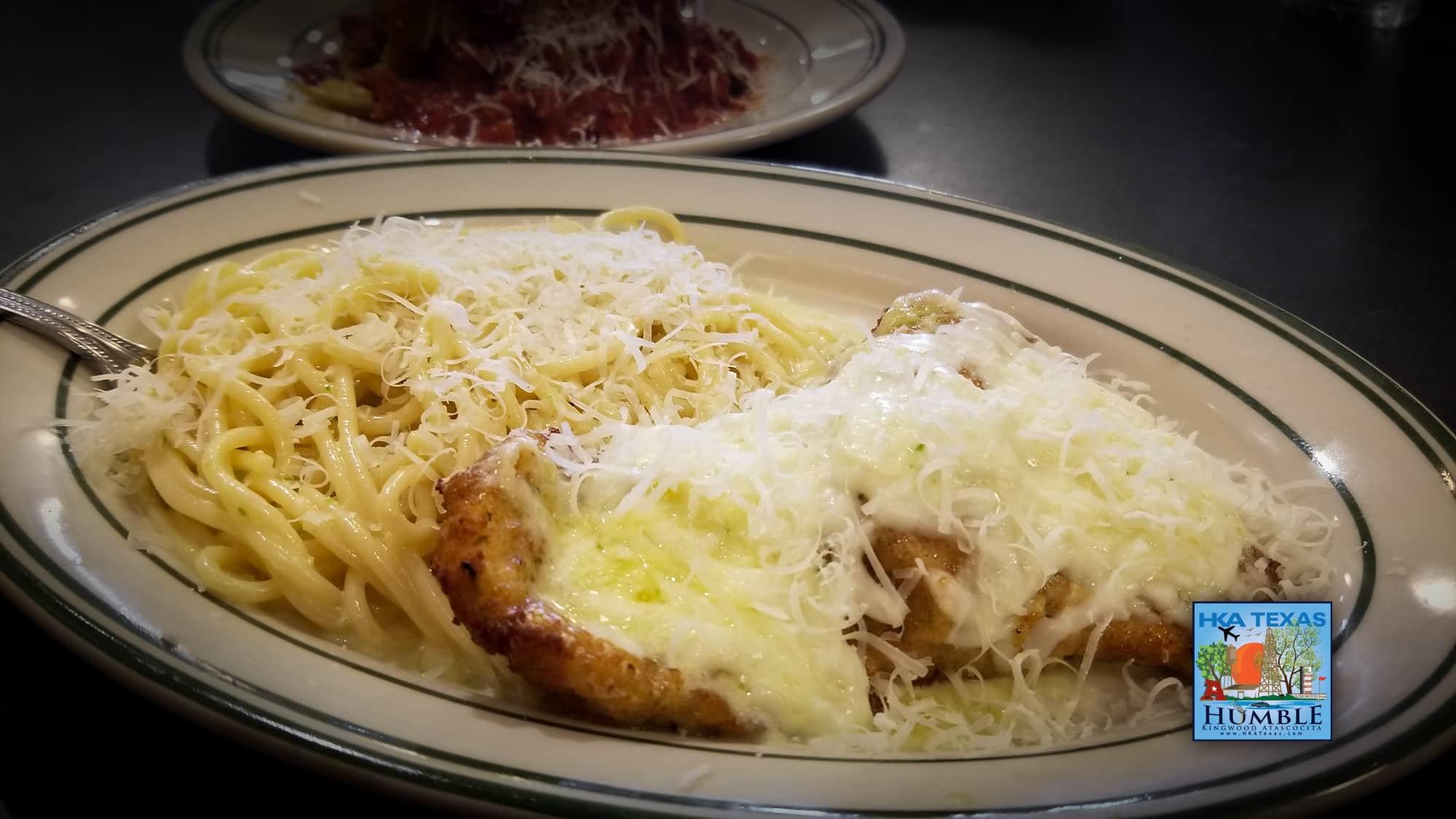 Tiramisu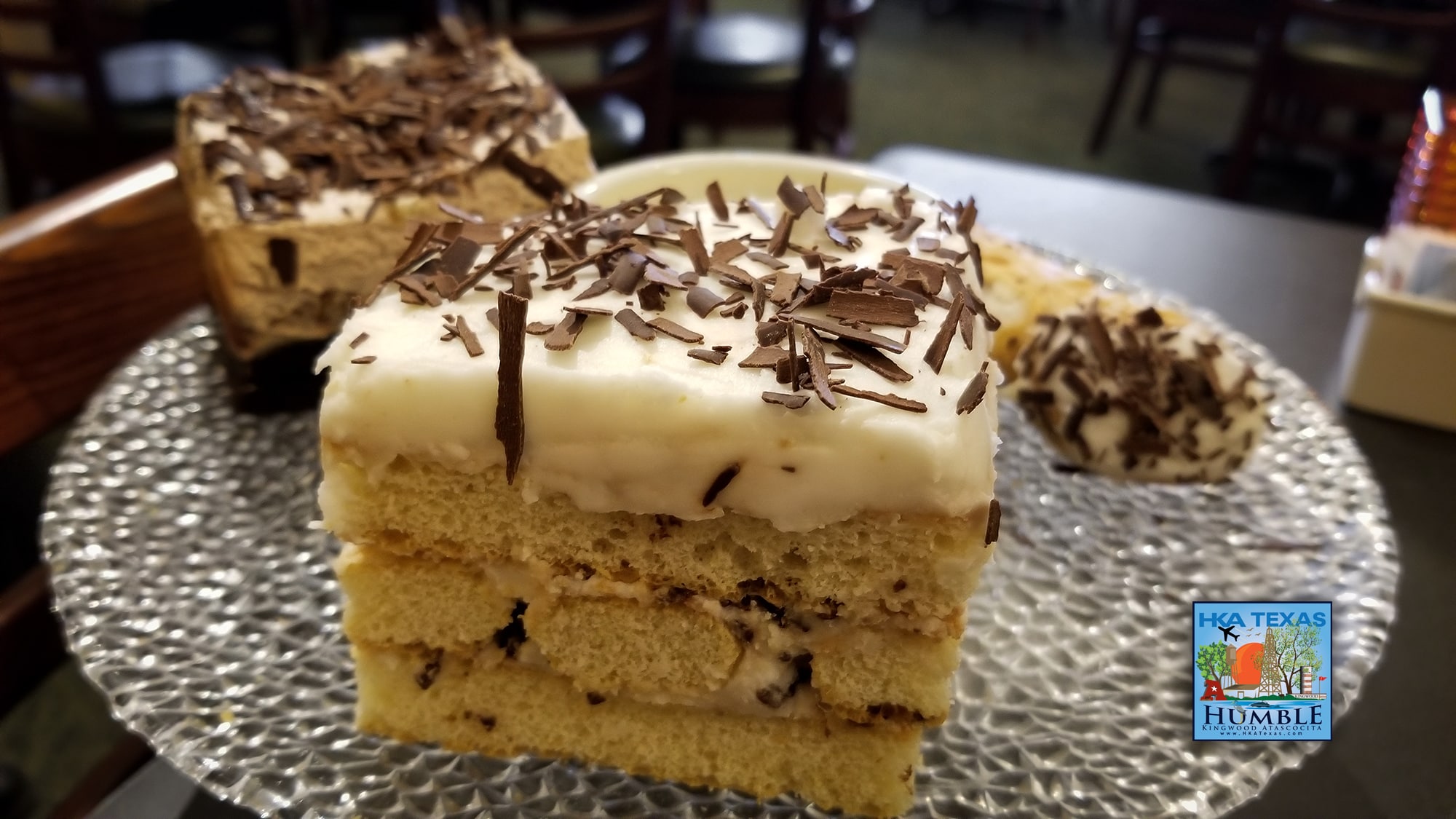 Carrot Cake