Houston, TX – The Houston Barbecue Festival announces the return of its annual gathering of the area's best barbecue on Sunday, April 3rd, 2022.
The Houston Barbecue Festival allows barbecue fans from all over the world to sample the best of what Houston barbecue has to offer, all in one place, at one time, for one price.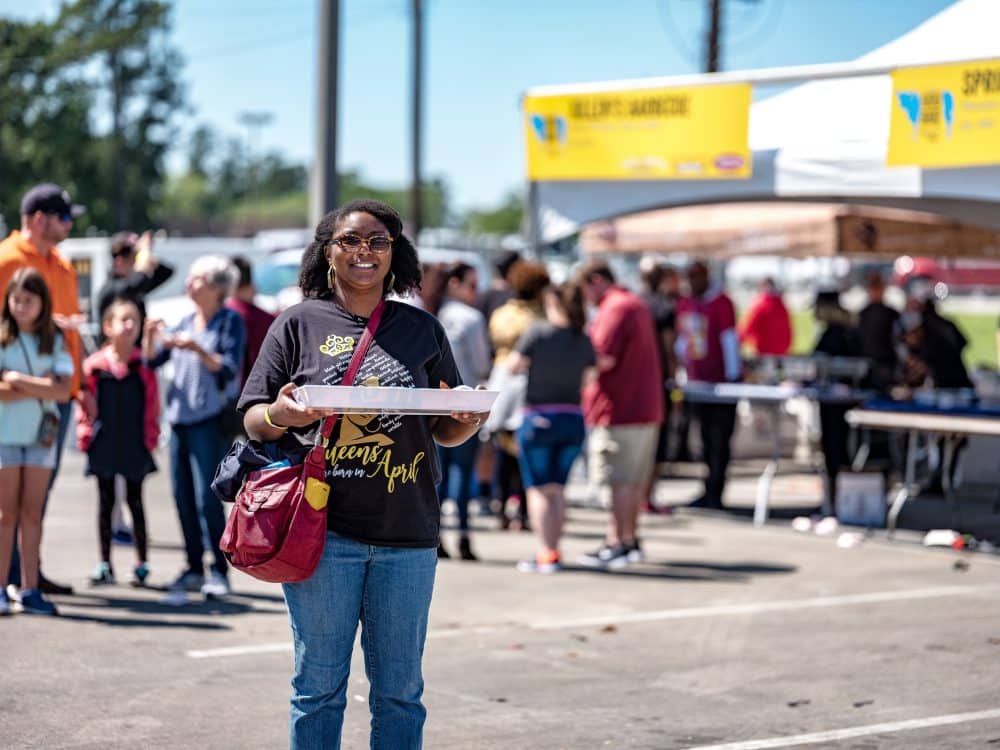 "This lineup represents both the depth of talent as well as the diversity of influences that makes Houston the most unique and exciting barbecue scene in the U.S." says J.C. Reid, festival co-founder.
Houston's own East and Southeast Texas-style is well-represented by the likes of Burns Original BBQ, Gatlin's BBQ, Lenox Bar-B-Q, Pizzitola's Bar-B-Cue, and Ray's BBQ Shack.
Asian influences will be represented by the Blood Bros. BBQ team, as well as newcomers Khoi Barbecue; the rapidly evolving Tex-Mex barbecue style will feature Burro & Bull and JQ's Tex Mex BBQ.
Classic Central Texas-style barbecue will have a significant presence, represented by 1701 Barbecue, Brett's BBQ Shop, CorkScrew BBQ, Dozier's BBQ, J-Bar-M Barbecue, Pinkerton's BBQ, Roegels Barbecue Co., The Pit Room, Spring Creek Barbeque, The Brisket House, Tin Roof BBQ, and Truth BBQ.
"New school barbecue" purveyors, who combine classic barbecue techniques with newer ingredients and chef-driven cooking trends, will be represented by establishments like Daddy Duncan's BBQ, Feges BBQ, Harlem Road Texas BBQ, Killen's Barbecue, and Tejas Chocolate & BBQ.
Additional participants will be announced soon.
To ensure a quality event for everyone involved, ticket sales are limited. All tickets sold online, in advance. No ticket sales at the gate. Previous festivals have sold out before the day of the event, so we encourage guests to buy their tickets early.
Tickets are on sale now at https://houbbq2022.eventbrite.com. PRE-SALE discount tickets of $50 General Admission and $100 VIP are available now for a limited time (regular prices are $70 and $130 respectively). All tickets include entry into the festival and unlimited sample portions from each barbecue joint. VIP tickets include one drink ticket, T-shirt and entry into the festival one hour early. A bar with craft and national beers will be available
Partners for the event are Saint Arnold Brewing Company, Ruffino Meats, and Pitts & Spitts.