The new Atascocita Park, a project overseen by Precinct 2 Commissioner Adrian Garcia's office is underway on West Lake Houston Parkway next to Rosewood Funeral Home.
This exciting new park will feature;
A Dog Park, including an area for large breeds and a separate area for smaller breeds
Walking trails that wind through the a designated forest area, across the pond boardwalk, and grasslands
A large playground and open play areas
2.5 acre natural pond with a boardwalk traversing the pond.
Large picnic pavilion
Plenty of parking
Restrooms
The park is expected to be completed in early 2020.
Slight adjustments between the actual park and the renderings below are expected.
General location of Atascocita Park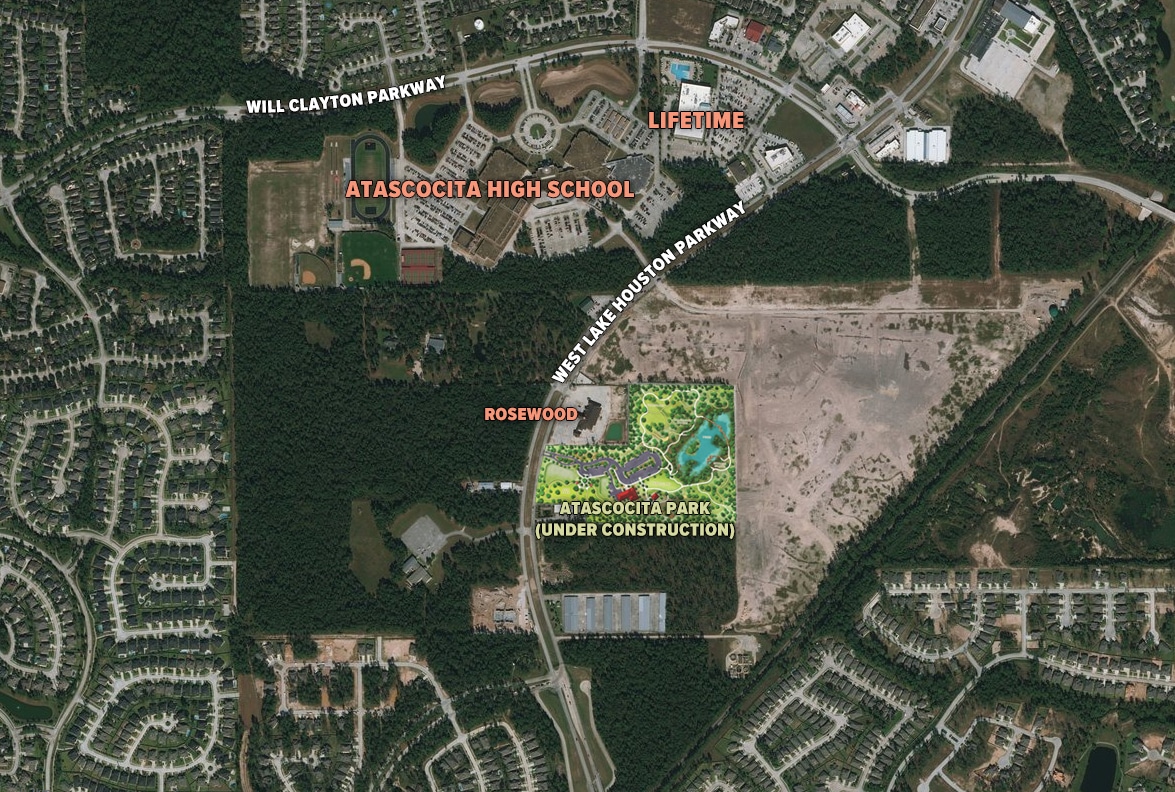 Aerial rendering of Atascocita Park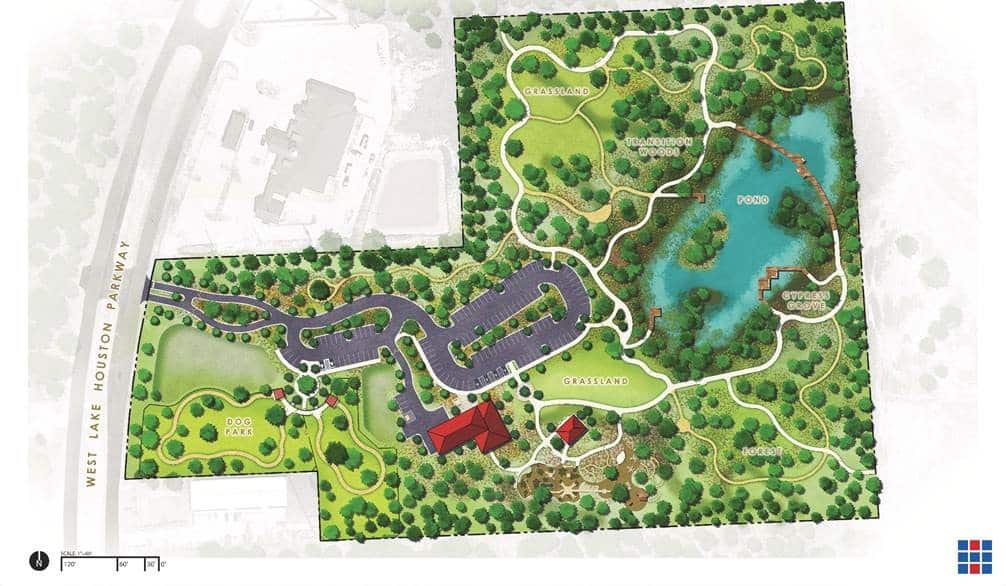 Rendering of the park entrance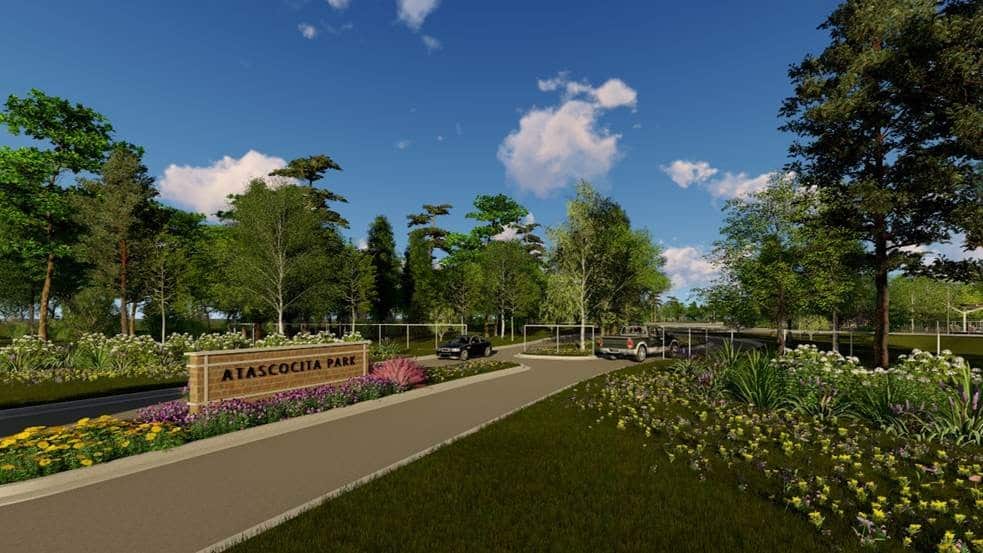 Rendering of the boardwalk traversing the natural pond