More than a dozen shovels broke ground on construction of the latest Kelsey-Seybold clinic in Porter, Texas on January 9, 2019.
The new clinic will be located at 25553 U.S. Highway 59 in Porter, Texas near East Memorial Drive north of Northpark Drive.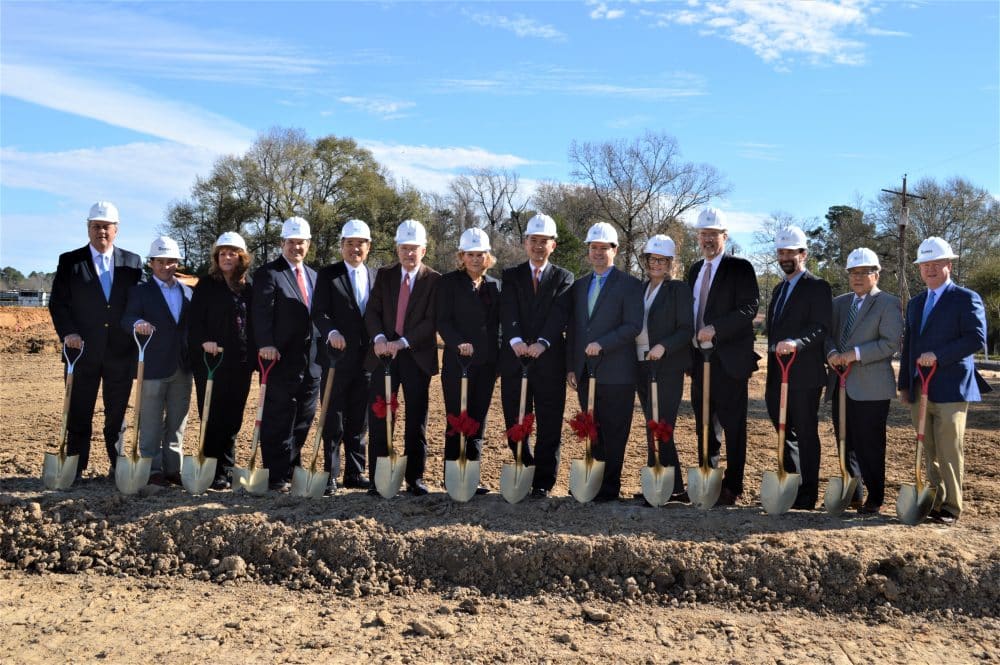 The East Montgomery County Improvement District (EMCID) board chairman Brenda Webb along with representatives from Kelsey-Seybold and Gamma Construction celebrated the official groundbreaking of the clinic that is expected to open in 2020.
"As an elected board representing the interests of East Montgomery County, we couldn't be more pleased that Kelsey-Seybold chose our community for their newest clinic," said Webb. "Access to quality health care is one of our top priorities."
The clinic replaces the facility on West Lake Houston in Kingwood that flooded during Hurricane Harvey.
Managing physician Dr. Sebastian Scobercea also says the facility will be a huge upgrade, from 20,000 square-feet to nearly 55,000 square feet. Patients will have access to expanded services in primary care including internal medicine, family medicine, pediatrics and obstetrics/gynecology. Additional services are planned for the future. "It will be like a one-stop-shop for our patients to receive all the care they need," he said.
The new clinic will add 18 employees when it opens and an additional 45 employees as the clinic grows.
"These kinds of skilled jobs for our area are also critical for the overall diversification of our workforce," said Frank McCrady, EMCID President/CEO. "We hope that Kelsey-Seybold and the Lone Star College-Kingwood campus can form a partnership that will put our students on a path to careers in the health care industry."
It was a project that almost didn't happen because of deed restrictions levied on the 5.5 acre tract of land. EMCID's board and McCrady walked door-to-door to obtain the necessary signatures from residents in the area adjacent to the property to petition changing those restrictions.