Club Pilates, the nation's largest premium Pilates franchise, will open in in Kingwood, July 26. Located at 730 Kingwood Drive, Kingwood, TX 77339 in the former CenturyLink location.
The new studio offer members a total body workout designed to help with balance, flexibility and strength through energizing, fun and low impact Pilates!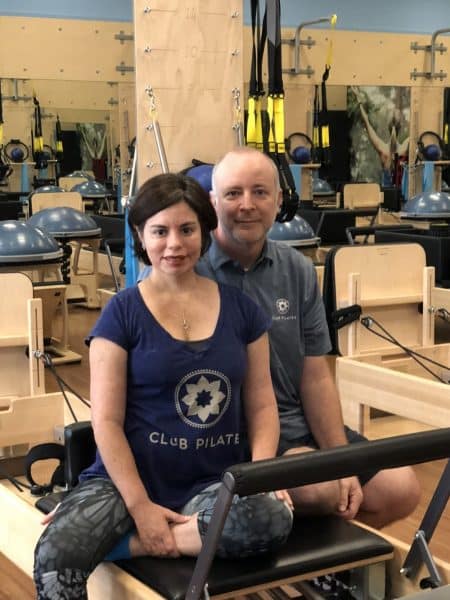 The Kingwood location is currently in pre-sales offering to their founding member's exclusive discounts, it is a limited time and quantity deal and once it's gone, that's it! Club owner, Dani Wells, says the pre sales offer has been very popular and many have already taken advantage of it.
To celebrate the opening, Club Pilates Kingwood will be hosting a Pinot & Pilates wine tasting event with light bites, raffles and special discount in membership and fitness apparel. The event will be held Thursday – July 19 from 5 pm to 7 pm in the new studio and it is free and open to the public.
Complementary Pilates classes are being offered starting Thursday July 26 to Sunday July 29.  Member's classes will start Monday – July 30.  To schedule your free class, visit: https://www.clubpilates.com/location/kingwood/class-schedule/.
Club Pilates Kingwood and Atascocita are owned by local entrepreneurs and husband and wife duo, Dani and David Wells. "People often ask us why Club Pilates?" says David, and the answer is simple: "When we started our journey of searching for a business and talked about Pilates to others, everyone responded with wonderful stories of how it helped them overcome health, fitness or mobility issues. We experienced the same benefits ourselves! So it was cleared we had found our niche."
The light and bright studio will welcome members into an inspiring atmosphere where they can choose from several of group classes that utilize a variety of equipment, including reformers, EXO chairs, TRX, springboard and Barre. In addition, private and semi-private lessons are offered, featuring Balanced Body's CenterLine® Cadillac reformer and ladder barrel.
For more information about how to become a Club Pilates member in Kingwood, please visit www.clubpilates.com/kingwood/ or call (832) 592-7953 and for Club Pilates Atascocita visit www.clubpilates.com/atascocita/ or call (832) 779-2622.
About Club Pilates:
Founded in 2007, Club Pilates is a boutique fitness studio that specializes in strength-training classes for anyone, at any age or fitness level. Based in Costa Mesa, CA, the company is experiencing rapid growth and expects to have 600 locations open by the end of the year. With more than 1,000 instructors teaching over seven million workouts each year, Club Pilates is the first studio to create a 500-hour Teacher Training Program designed to thoroughly and safely teach group Pilates apparatus classes along with TRX, TriggerPoint, and Barre. In 2017, Club Pilates was ranked No. 4 in Inc. Magazine's Inc. 5000 and Inc. 500, listed in Entrepreneur Magazine's Franchise 500 ranking and ranked No. 17 on the magazine's 2017 Top New Franchise list. To learn more about the Pilates franchise opportunity, visit https://www.clubpilatesfranchise.com.