East Montgomery County wiener lovers rejoice… Wienerschnitzel "The Worlds Most Wanted Wiener" will be opening in New Caney, Texas.
Although Wienerschnitzel has 40 locations in Texas, you'd have to travel over 60 miles to curb your chili dog cravings.  This will be the first Wienerschnitzel in the Houston Market.
"We are thrilled to welcome Wienerschnitzel to the East Montgomery County community. It's a brand with so much nostalgia and brings back so many good memories for today's adults who fondly recall loading up on chili dogs in their youth. What makes this restaurant so much more exciting to residents here is that you won't find a Wienerschnitzel anywhere else in Houston! " says Kelley Mattlage, Director of Communications & Community Development.
Wienerschnitzel is a family-owned company, founded in 1961 by John Galardi with a single location in Southern California, Wienerschnitzel has grown to be the world's largest hot dog chain serving more than 120 million hot dogs a year; and they are über famous for their delicious secret-recipe chili that they smother on fries, hot dogs and burgers.
McDonald's is also building a new location next door to Wienerschnitzel.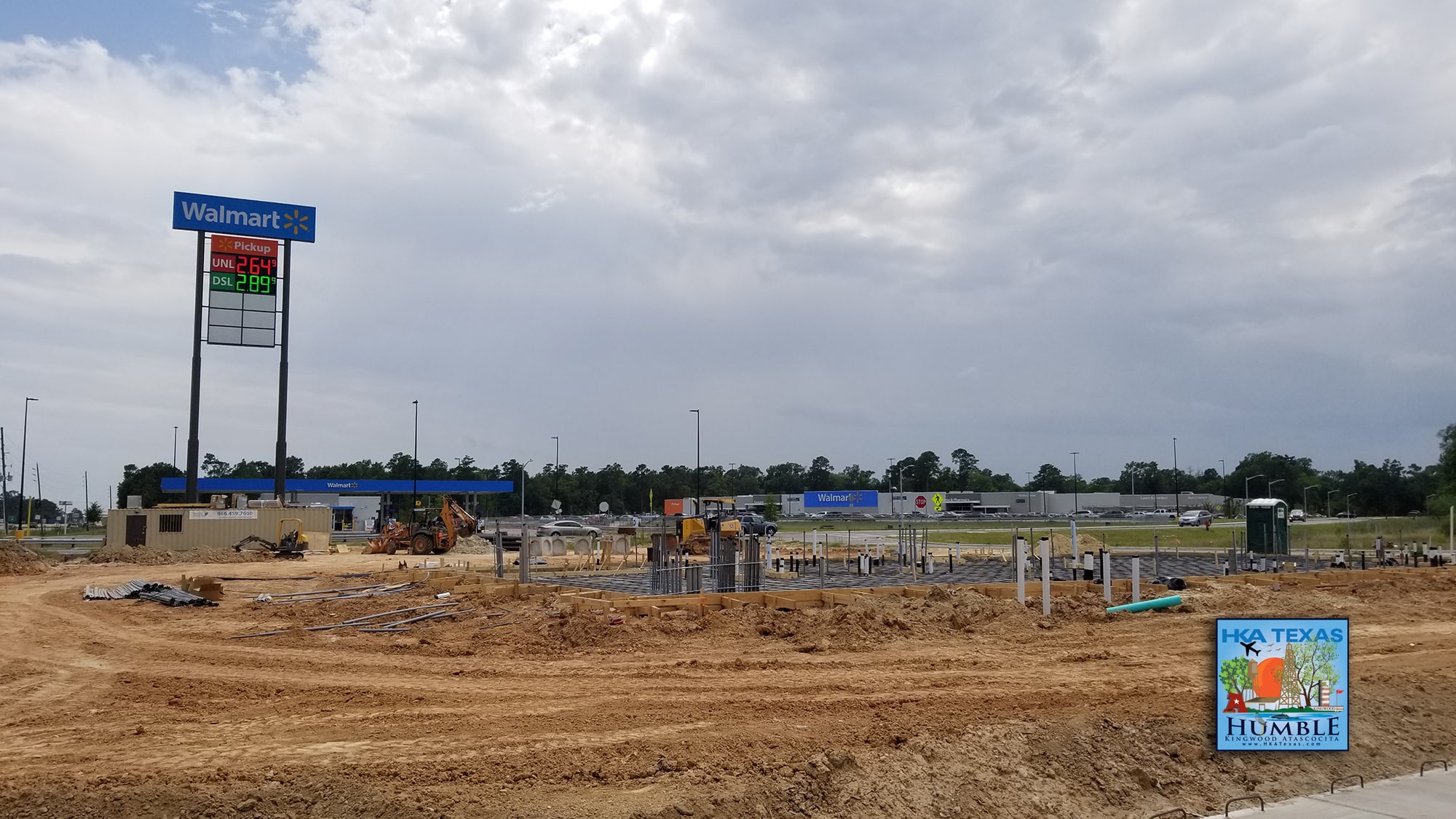 The building housing Wienerschnitzel is the first phase of the Caney Crossing retail development. The phase 1 building, consisting of approximately 11,000 square feet, will be complete early fall 2018.
Caney Crossing fronts US 59 and the recently constructed Walton Avenue, which bisects the development. Additional phases will be built over a multi-year period, adding approximately 75,000 square feet of additional restaurant and retail space shadow anchored by the New Caney Walmart Supercenter. Popeye's Chicken recently opened for business, and McDonald's is scheduled to open later this year.
The Caney Crossing shopping center is a project of Criss Cross Commercial Group, a Houston-based commercial real estate finance and development company.
Criss Cross Commercial Group focuses on demand-driven retail development. In addition to New Caney, the Company is currently developing projects in west Harris County near Katy, and in central Texas.
Criss Cross Commercial Group Executive Director Ryan Dennard observed, "Caney Crossing helps meets the need for local, convenient goods and services in the growing New Caney sub-market. With population in east Montgomery County increasing steadily, and seemingly indefinitely, there is strengthening retail demand. Caney Crossing is well-positioned to meet that demand the next few years.