On Thursday, March 15th, Governor Greg Abbott challenged the San Jacinto River Authority (SJRA) to identify how it could be part of a regional, flood management solution and how a funding mechanism could be developed to support that effort.
In response to the Governor's charge, the Board of Directors and leadership team of the SJRA have decided to create a new flood management division and begin implementing flood mitigation activities, a role that is outside the norm for river authorities in Texas.
River authorities are authorized by the legislature to take on a long list of activities to meet the particular needs within their watershed, which may include flood management activities. Since river authorities typically do not have the power to levy taxes, such activities must be funded by contracts with customers. River authorities have not traditionally taken on flood management responsibilities because of the practical difficulties of contracting with the public at large to fund those activities. By contrast, local flood management agencies in Texas (such as flood control districts), are typically tax-funded and organized to protect the property and lives of the citizens within their taxing jurisdiction.
SJRA's leadership team is determined to identify new funding strategies so that real solutions can be developed and implemented. General Manager, Jace Houston, commented, "I am very excited to announce this new undertaking! With the support of the Governor's office and funding partnerships with federal, state, and local entities, I believe together we can implement regional solutions while minimizing the impact on local taxpayers."
Mr. Houston noted the history associated with the challenge of regional flood management, "The Harris County Flood Control District has been the only agency in our region with the power and funding to tackle flooding on a comprehensive, regional level, but it only covers Harris County. This has left a tremendous gap in implementing real solutions. The last attempt to fill this gap was in the mid-1980s when voters rejected an effort to create a Montgomery County Flood Control District. This time we hope to leverage federal funds and other partnerships to minimize any impact on local taxpayers; but if there is no will on the part of the public or our local, state, and federal partners to support and fund these activities, then they won't happen."
Governor Abbott expressed support for SJRA's initiative in response to his challenge. "It has been a trying time for these communities as they work through the unprecedented destruction caused by Hurricane Harvey. We need all local, state, and federal partners to work together and create bold, creative solutions. I appreciate the SJRA's willingness to be part of the solution, and I look forward to our continued partnership in making Texas more resilient to future flood events."
The SJRA Board of Directors and staff look forward to taking on a leadership role and partnering with the HCFCD to deliver effective solutions and create real benefits for the region.
SJRA Welcomes Chuck Gilman as Director of Flood Management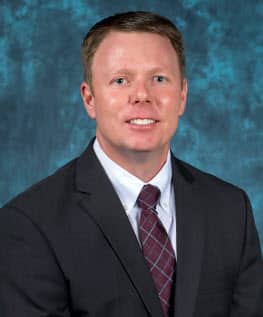 The San Jacinto River Authority is pleased to announce that Charles R. "Chuck" Gilman, Jr., P.E., is joining the Authority as its new Director of Flood Management. Chuck has over 20 years of experience in the field of civil engineering and public administration and is highly-respected among his peers for his knowledge, leadership, and integrity.
"We are extremely pleased to be adding someone of Chuck's caliber and experience to our management team to help us address the most pressing challenge of our region," noted Jace Houston, SJRA's general manager. "Chuck will add immediate leadership and value."
Jason Stuebe, city manager for the City of Humble, agreed with Houston's assessment. "This is great news! I worked with Chuck throughout my career in College Station, and he is not only a phenomenal engineer and a great person for this job, but someone who I think will really understand the flooding issues facing our region and be able to help develop meaningful solutions."
Chuck comes to the Authority from the City of College Station where he served as the Deputy City Manager and was recently elevated to the role of Interim City Manager. During his time at the City, he also served as the Assistant Director of Water Services, Director of Capital Projects, and Director of Public Works. Over the last ten-plus years, Chuck has held positions of responsibility covering every aspect of municipal administration, including utilities, transportation, drainage, emergency planning and response, planning and zoning, and legislative and governmental affairs. Prior to his time at the City of College Station, Chuck served in the private sector as an engineering consultant, overseeing the design and construction of a variety of civil engineering projects.
As Director of Flood Management for the Authority, Chuck will report to the General Manager and serve as an integral member of SJRA's senior management team. Chuck will be responsible for developing and leading the Authority's new flood management initiative.
Chuck is a licensed Professional Engineer in the State of Texas and holds a Project Management Professional Certification from the Project Management Institute. He earned a Bachelor of Science in Civil Engineering from Texas A&M University.
For additional information and further announcements, visit our website at www.sjra.net.