Board of Directors from the East Montgomery County Improvement District held a "soft opening" ribbon cutting ceremony at the new Sam's Club location in New Caney, Texas today.
The store, located in the Valley Ranch Town Center, features new amenities not found at its other clubs.  A full service sushi bar, expanded seafood selection, organic and grass-fed beef, premium meats, spacious walk-in coolers, upgraded café with a digital ordering station, and a health and wellness center with a pharmacy, hearing and optical center.
Memberships range from $45 – $100.
The official grand opening will be held at 8:30 a.m. January 26, 2017
"We couldn't be happier that Sam's Club is now a fixture in East Montgomery County".  Says Frank McCrady, President/CEO, East Montgomery County Improvement District.  "This is a company that doesn't make mistakes when choosing locations. They've done their research, and they know our area and surrounding communities will support this store. That's good for shoppers who want to make smart buying choices. That's good for our residents who are looking for jobs. And it's certainly a great thing for our local economy."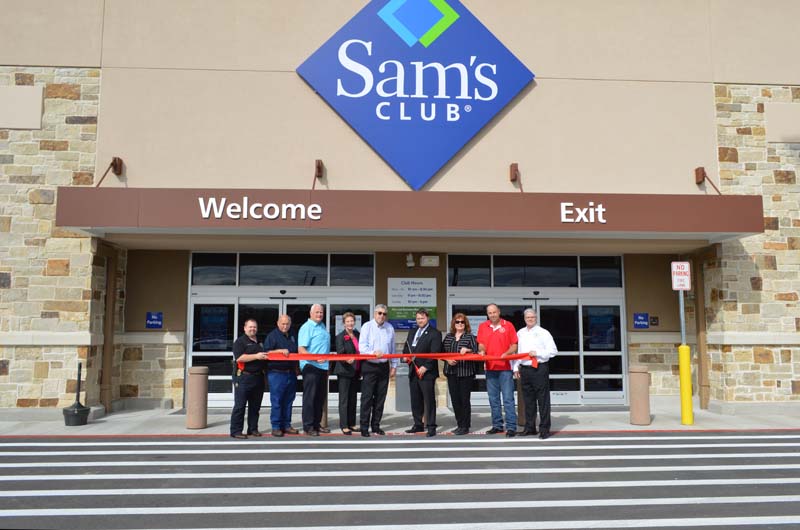 Pictured from left to right: EMCID Directors Stephen Carlisle, Leonard Rogers, Fred Wetz, Katherine Persson and Martin Zepeda, Sam's Club Manager Taylor Jones, EMCID Chairman of the Board Brenda Webb, Director Scott Hesson and EMCID President/CEO Frank McCrady.