The Signorelli Company, developer of the 1,400-acre master-planned community of Valley Ranch, and the East Montgomery County Improvement District (EMCID) are proud to announce that Hobby Lobby has signed on as a major anchor in Valley Ranch Town Center. Valley Ranch is ideally located at the intersection of US 59 North and the Grand Parkway, just north of Kingwood.
Headquartered in Oklahoma City, OK, Hobby Lobby is an industry leading retailer offering more than 70,000 arts, crafts, hobbies, home décor, holiday and seasonal products. The company operates more than 600 stores across the country.
"The excitement is building as we welcome our fourth major anchor to Valley Ranch Town Center, a 240-acre mixed-use development that will encompass approximately 1.5 million square feet of retail upon completion," said Brady Wilkins, Executive Vice President of The Signorelli Company. "The opening of the Grand Parkway at the entrance to Valley Ranch provides easy access to this new retail
destination, and leasing is going extremely well. Site work has already begun for the 55,000 sq.ft. Hobby Lobby, alongside a strong panel of anchors including Kroger Marketplace®, Sam's Club, Academy Sports + Outdoors, all well under way with plans of opening this Fall."
Plans call for other popular "big box" retailers, jr. anchors, and smaller shops, a selection of restaurants, a multi-attraction cinema, a 10,000-seat amphitheater and a multi-family component. The retail district will be bordered by a 135-acre park called Town Grove, a natural gathering place for residents and visitors. Also in Town Center is Texan Drive Stadium, a state-of-the-art New Caney ISD football stadium that serves as a venue for community-wide special events.
"Hobby Lobby will be a welcome addition to the growing number of popular stores and restaurants coming to Valley Ranch Town Center," said Frank McCrady, President and CEO of the East Montgomery County Improvement District. "EMCID looks forward to working with The Signorelli Company to make Valley Ranch a destination for shopping, dining and entertainment options."
Eric Walker of Capital Retail represented The Signorelli Company in the lease negotiations. Hobby Lobby was represented by Scott Shillings of Riverway Retail.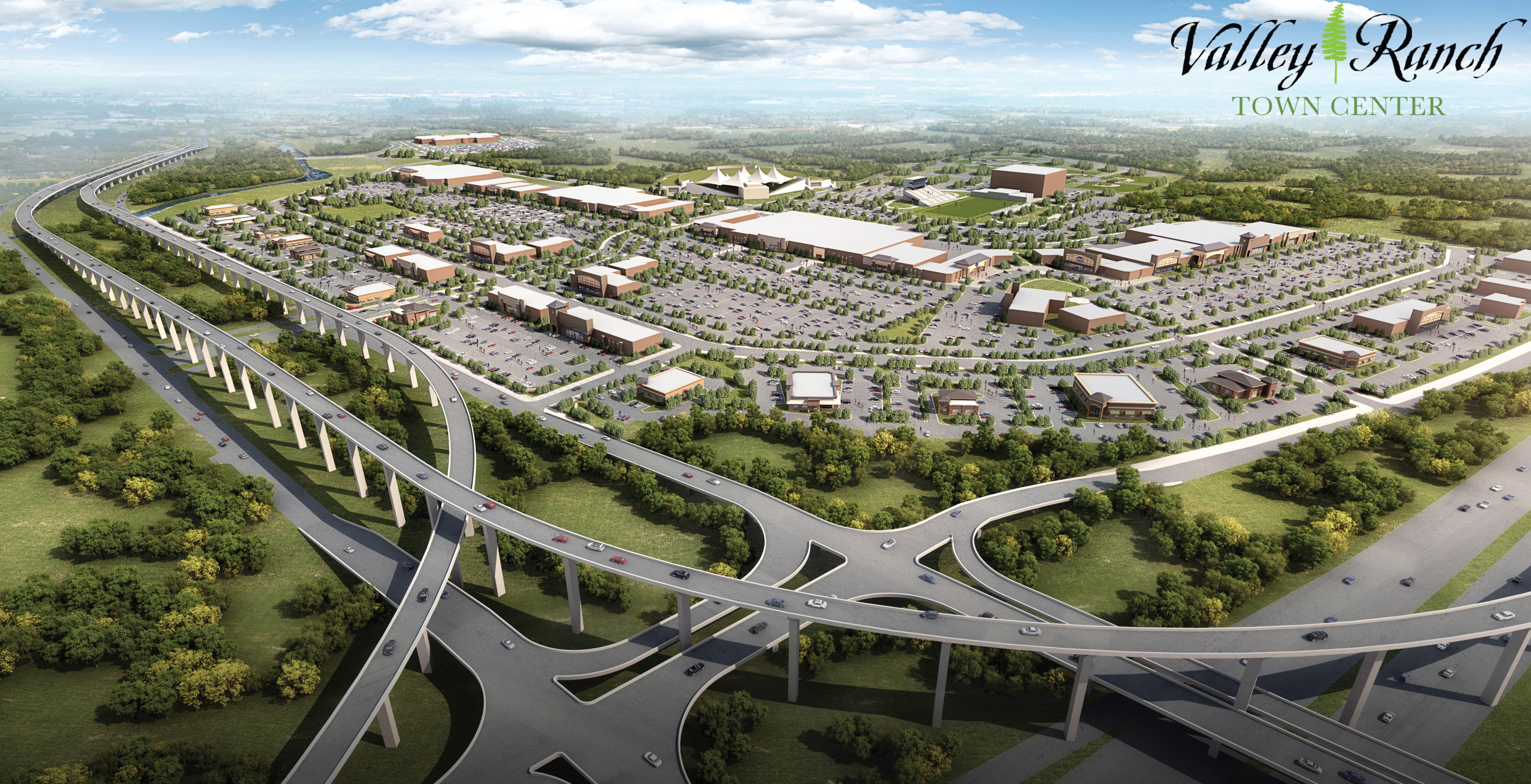 About The Signorelli Company:
For more than two decades, The Signorelli Company, founded by Danny Signorelli, has developed and built the finest places where families can live, work, shop and play. Diversified in all aspects of real estate, from single-family and multi-family to retail, commercial and mixed-use projects, The Signorelli Company is recognized as a leader in Houston, and is one of the largest privately held development companies in the State of Texas. The company is headquartered in The Woodlands, TX. For more information about The Signorelli Company, visit www.signorellicompany.com.
About the East Montgomery County Improvement District:
The East Montgomery County Improvement District (EMCID) was created in 1997 through Texas Senate Bill 921 and ratified by local voters to collect sales tax within its 158 square miles in eastern Montgomery County and to provide economic, community and educational development initiatives. Its economic development programs are targeted to assist with infrastructure and other forms of incentives in return for jobs being created in the District. EMCID is led by Frank McCrady, President and CEO, and eight elected members who serve four-year terms on the Board of Directors. For more information about EMCID, visit www.emctx.com.