A River Flood Warning remains in effect for the West Fork of the San Jacinto River until Friday Morning. At 10.45 pm Wednesday, May 28, 2014, the river level was at 49.84 Feet, at 50.3 feet, moderate lowland flooding begins for homes along Lake Point Drive, in the Northshore Subdivision flooding will begin and roads in the Bellaeu Woods Subdivision will be inundated.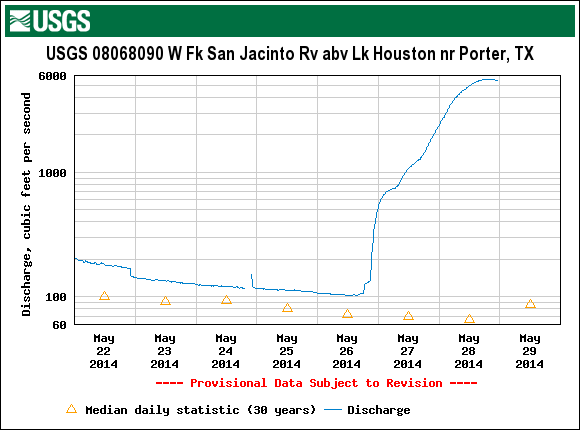 The river is near crest now and expected to begin a slow fall Thursday.
Persons are urged to stay away from the river until water levels recede, motorists should avoid any water covered roads and find an alternate route.