BE SEEN!
HKA Texas is Humble, Kingwood, and Atascocita, Texas
Advertise with HKA Texas, and your ad will BE SEEN by more individuals than traditional media outlets in the area.
HKA Texas was created by The Texas Network, with over 23 years in business, we know how to build brand awareness, and deliver leads.
To purchase an simply click on the subscribe button next to the option of your choice. — We can also send you a monthly invoice if you prefer – If you have questions please contact HKA Texas by using the contact form on The Texas Network's website.


$75.00 month
20% discount for 12 month commitment.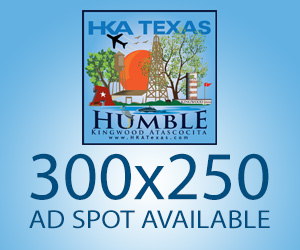 $150.00 month
20% discount for 12 month commitment.
How do I get my business featured on HKA Texas?
It's simple. If you have a new business that is opening in Humble, Kingwood, Atascocita, Texas (HKA Texas) send us an email with all the details, or an official press release if you prefer and time permitting we will include information about your business for free.
All request are first come, first serve, as we have time to work them into our busy schedule.
"I don't have time to wait, can I pay you to feature my business right now?"
If you simply cannot wait, we are now offering a way to pay for a featured post.  You simply pay a one time $350.00 fee to cover our time. – Click the buy now button below to continue.