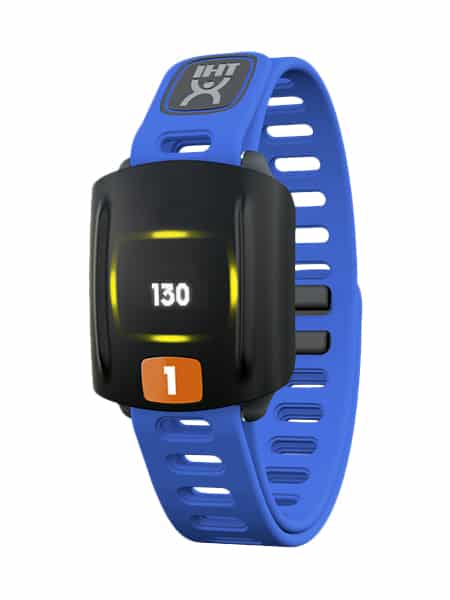 JC Sports Houston has signed a partnership with IHT Spirit to incorporate wearable technology into their youth sports and training classes.
The IHT Spirit System® combines wrist-based heart rate technology with robust software that work together to simultaneously measure, track and correlate a students' health data with their academic success.  The Adidas IHT ZONE wrist-based heart rate monitors are worn during JC Sports training sessions and is able to capture the students heart rate and the maximum amount of energy spent during a particular exercise (V02MAX).  The watches are wearable technology that constantly give feedback by changing colors, from blue, to yellow, to red and inform students of the "zone" they are currently in and the fitness benefits of being on that specific zone.
"I am really excited to be one of the first Youth Fitness Centers in the Houston area to incorporate this new technology". Said Cesar Coronel, Owner of JC Sports. "Our children have been born into a world where technology is their language. We as parents and grandparents need to embrace and use this new technology to communicate with youth to develop engagement in sports, fitness and to creating healthy habits. Children love the challenge of video games and beating a high score. With this new technology available at JC Sports , they are challenging themselves and setting their own personal goals."
As soon as the students finish their workout an email is sent to the parent with all the information about the session.
This technology will allow parents to have open conversations with their children about heart rate, BMI, burning calories, fuel needs from carbs to fats and how to work out properly to stay in the right zone.
JC Sports is a local indoor sports center that focuses on teaching soccer, baseball and basketball fundamentals to kids ages 2-14 years old and is located in Atascocita.
For more information about their programs, please visit JCSportshouston.com or call 281-624-6867
IHT Zone Introduction Video